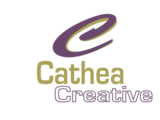 Web Design & IT Consulting


Website Design

Cathea Creative can help develop a custom or template based website for your business, organiztion or even your wedding. Click here to contact me for a FREE consultation and quote.
Cathea Creative is a Charlotte, NC based web design company founded by Cathea Woodley in 2011.
Cathea Creative's primary goal is to provide professional-quality web design, graphic design and technology consulting services to individuals, organizations and small businesses.
We provide creative solutions to help our customers develop personalized websites, business cards, invitations, presentations, marketing collateral, and software solutions at affordable prices.
back to top